Vote for Mikes Electric
Best Electrician
Banff and Canmore
in the Rocky Mountain Outlook's
Best of the Bow 2023
Readers' Choice
---
Instructions to Vote:
Click here to enter Rocky Mountain Outlook's website to vote, or copy + paste the link below to access their contest page:
https://www.rmoutlook.com/best-of-the-bow-readers-choice/2023-awards
• Click "2023 Best of the Bow: Banff – Vote Now"
• Follow the steps below to find, "Best Electrician," and VOTE for Mikes Electric:
1) Scroll down to "SERVICES":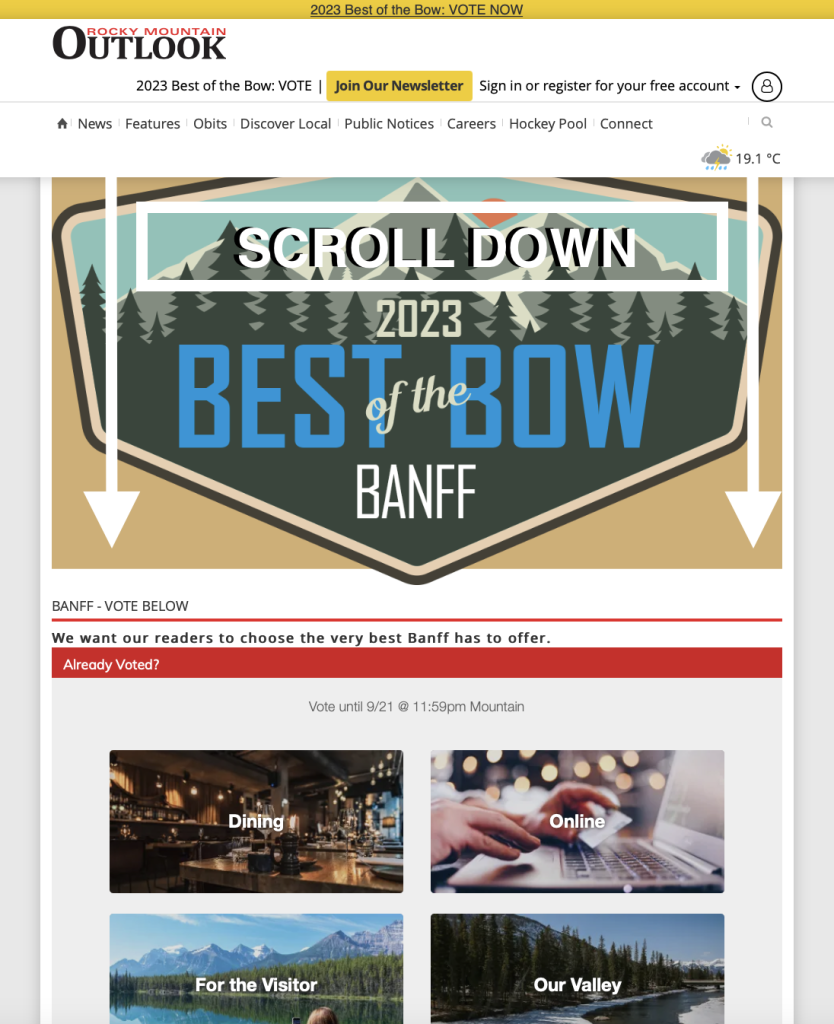 2) Click "SERVICES":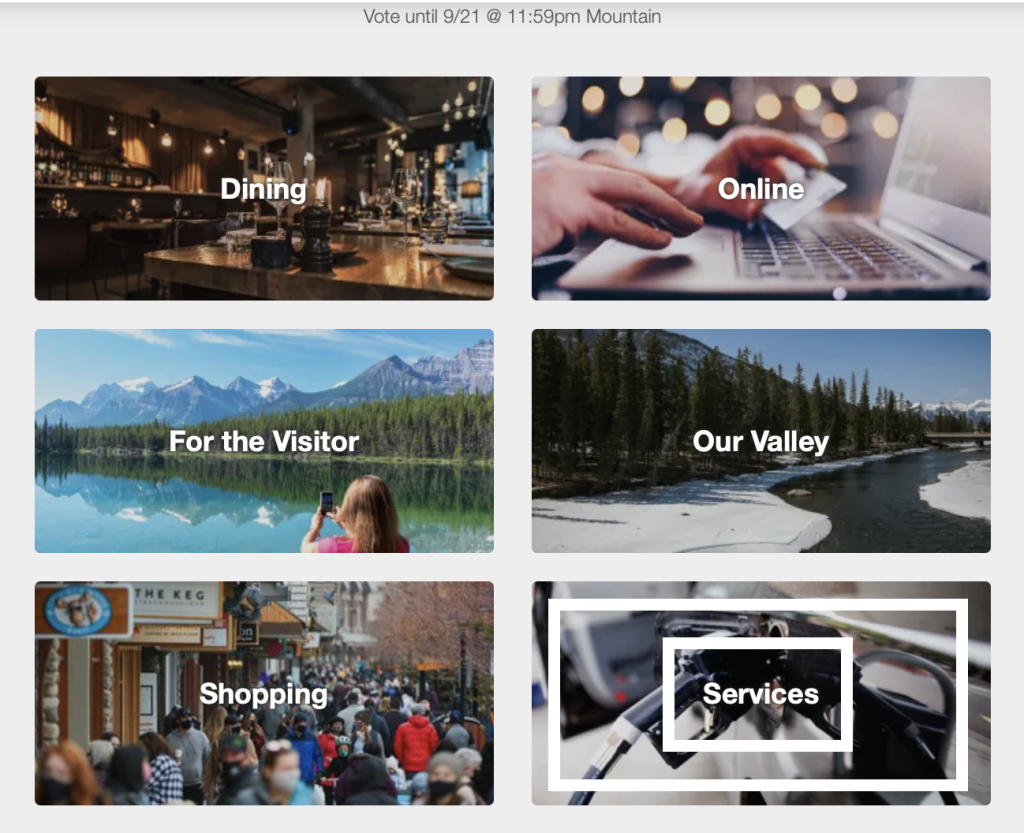 3) Scroll down to find* "Best Electrician," 14th category from the bottom of the list.
*TIP: If you scroll all the way down to bottom and start up from there, it is much easier to locate specific categories: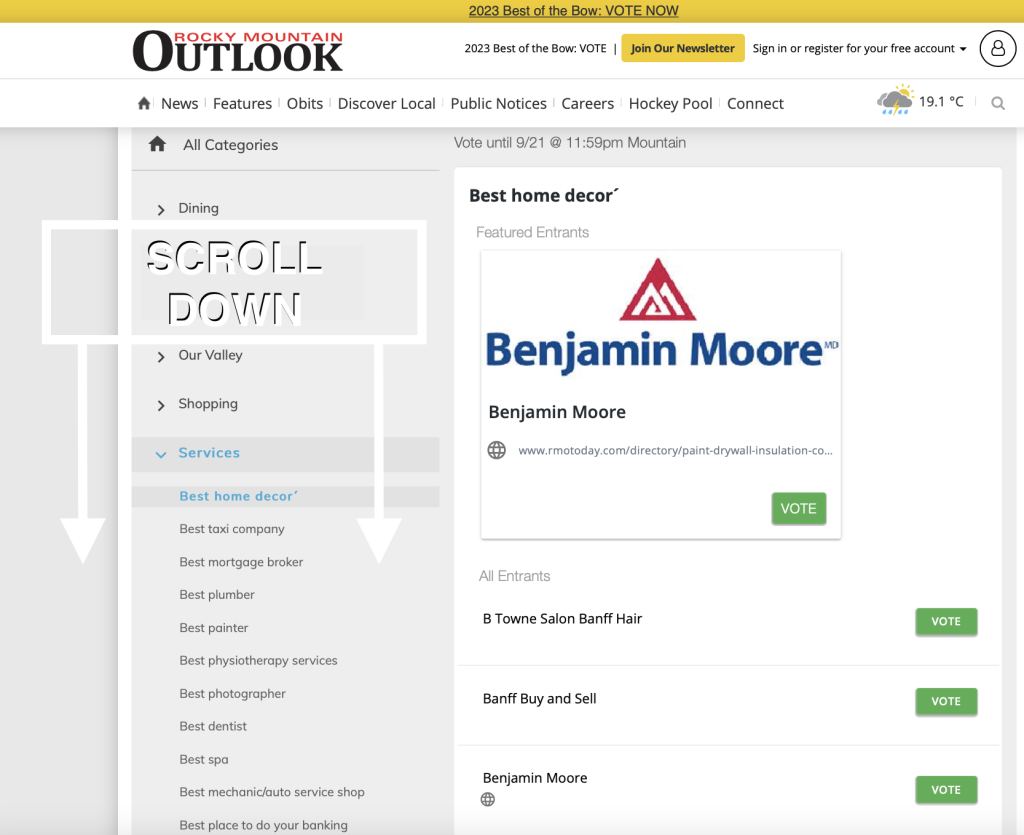 4) Click "Best Electrician":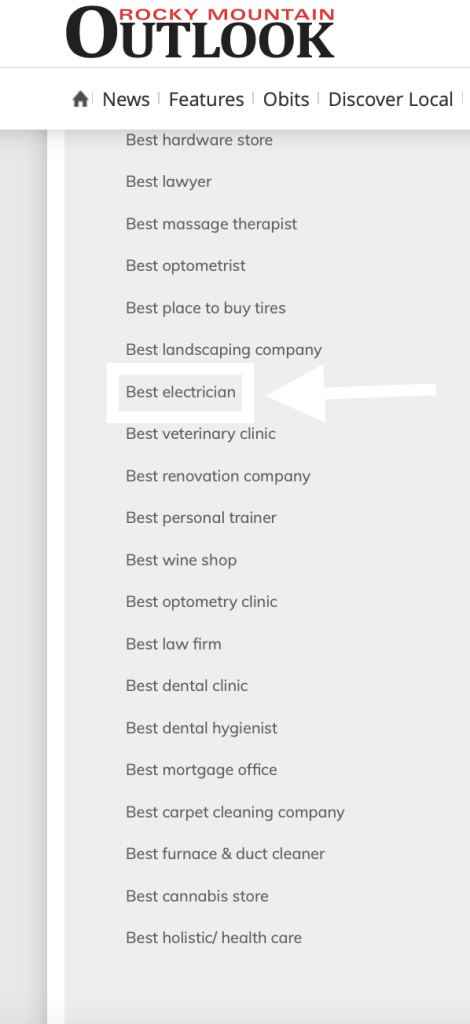 6) Register your name/email (if necessary) + vote for your favourite electrician in Banff: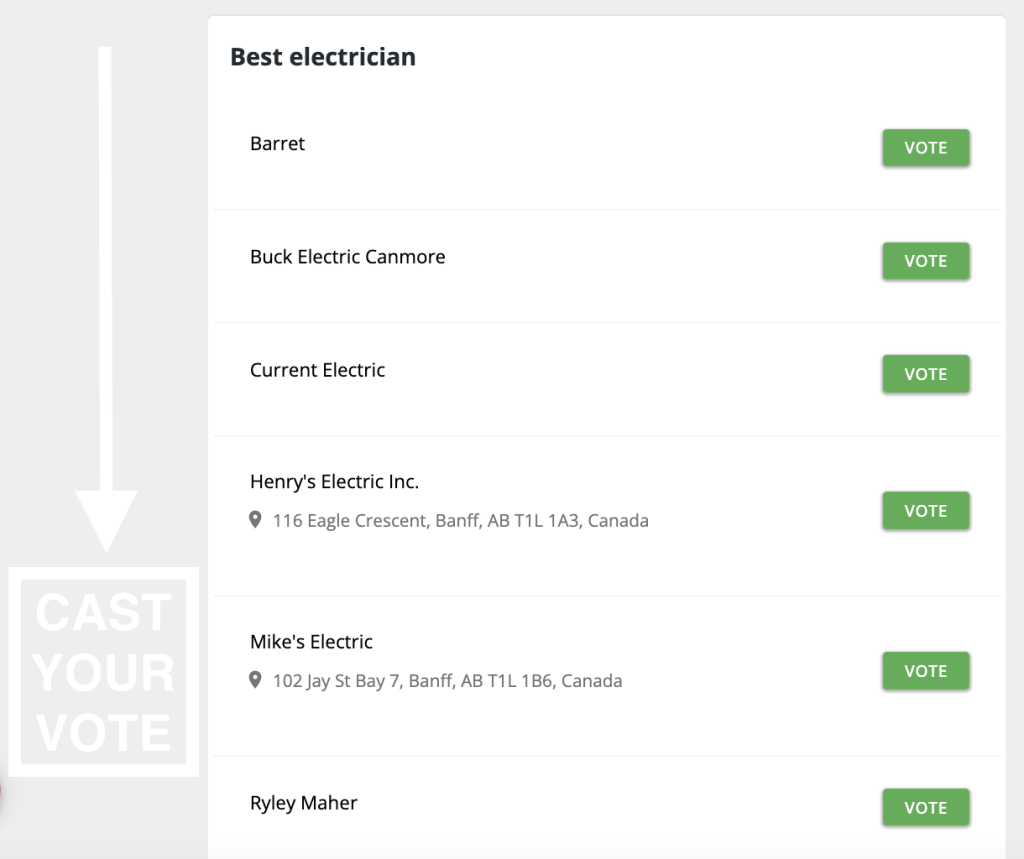 Same process as steps above!
.
.
.
We thank you in advance for going through the steps to help our hard work be recognized at such a special level.
Recognition from "the readers" of Rocky Mountain Outlook – the community we serve – is our greatest honour.
Thank you for voting!
.
.
.
As per RMOutlook.com, voting rules are as follows:
Must be 18 years of age or older.
Only one ballot per person per day.
Ensure all selections are from the Canmore or Banff area.
Employees of Rocky Mountain Outlook and their immediate families are not eligible to enter.